It is no secret that I love makeup.  It is an extremely rare thing for me to ever leave the house without any makeup on.  I may not do a full face but there is always concealer and mascara involved.  One of my favorite brands is Too Faced, and I'm particularly partial to their eyeshadow.  The pigments are fabulous and rich, and it's great about staying on throughout the day.  I tried their eyeshadow primer in the past but ended up allergic to it so I can only imagine how it would enhance the colors even more.
Today, I will talk about their Smokey Eye Palette, and yes, it is wonderful.  I was lucky to be able to snatch this one up on sale.  It gives you the choices of doing a brown, gray, or purple smokey eyes.  I love doing a purple smokey eye and have been doing it for years, and it is a great combo for blondes.  Shown below is the gray smokey eye with Too Faced Better Than Sex mascara and Maybelline Unstoppable eyeliner in espresso.  Remember – the key to fabulous eyeshadow is blend, blend, blend!  Always highlight under the brow and don't neglect your brows!  Here I used Anastasia's Brow Wiz in Soft Brown.  I applied the Nice Ash all over the lid, then Smokin Hot in the crease of the lid (blend!), finishing up with Firefly (this is the perfect highlighter shade!).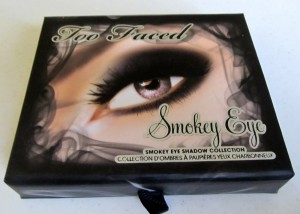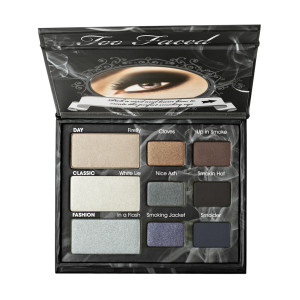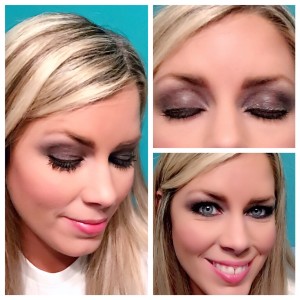 What are some of your favorite eye makeup tricks?  Let me know below in the comments!