I am actually fairly new to the yoga scene but once I started it I was hooked.  I've been practicing for about 6 months and initially began to gain more flexibility and core strength (which is important when riding horses).  I did not realize all of the other benefits that would come along with the practice like the self-awareness and being mindful and present in the moments of life.  The other thing that surprised me was how hard some of the poses actually are.  When looking at them in a photo, I sometimes think "Oh that's not too bad" only to find out that it is quite challenging.  But that is the beauty of yoga.  I definitely have some yoga goals that I hope to get to one day like the crow pose and headstand, but I will enjoy each moment of the journey along the way.
I do my practice mostly at home.  I have such a busy schedule that it works better for me to be able to fit in yoga whenever I get the chance instead of being bound to a particular class time.  My yogi of choice is Adriene Mishler of Yoga With Adriene.  One session with her will have you coming back again and again.  She is fantastic about explaining the poses/flows, encouraging and inspiring you along the way, and her personality is a ray of sunshine.  She quickly feels like a friend.  So if you are interested in starting your own practice or enhance your existing practice, check out Yoga With Adriene.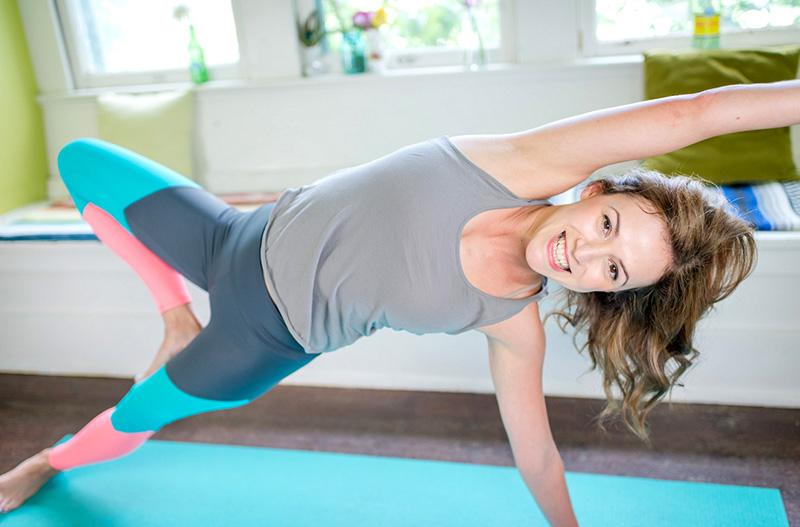 I highly suggest starting with her 30 Days of Yoga or Yoga Camp.  Both are incredible, and you will soon have yoga be a part of your daily life (ps – be sure to sign up for the emails) .  Let me know below how you stay fit and your favorite at home yoga practice.  Namaste!