Ellie Goulding looks ah-mazing in this photo from a photo shoot for Cosmopolitan magazine, but what she had to say was even better!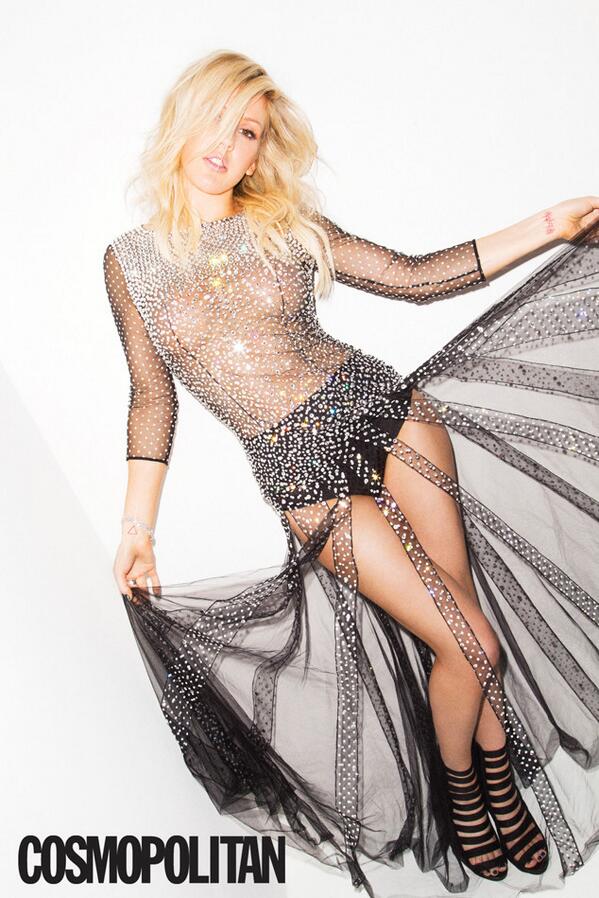 Kenneth Cappello/Cosmopolitan
"I [used to] put men on a pedestal," Goulding, who previously dated EDM DJ Skrillex, admitted to the mag. "They'd be everything. I decided to remedy that, and that's why I'm single now. I've realized I don't need a guy. I've got amazing, awesome, stupid friends in the best way possible."
Goulding says she's also learned a lot of lessons from her post-relationship heartache.
"A lot of despair in breaking up with someone is thinking about how you're going to cope in the future," she said. "But not being completely present prevents you from being happy and alive. As soon as you stop relying so heavily on what happened in the past, you end up being able to deal."
How awesome is she?  Be strong girls and know you don't need a man to have self worth!
Stay beautiful!
-SB